Animals in the Petting Zoo, when taken to your home or other location, will include Bunnies, Chickens, Lamb,Mini-Pig & A Mini Goat,There are 13 animals total. Occasionaly we include baby animals when we have them.  When we arrive at your location, we then set up a portable fence to put the animals in.  The children are allowed to go in and pet the animals if we have a tall pen, or if using a small/short pen pet them over the side   This is a GREAT LEARNING EXPERIENCE for all kids, but especially for city kids.  They can learn about the care  of all the animals, and the responsibility that is involved in taking care of animals and PETS!   (We know they ALL want pets!)  CALL 210-887-6406

Petting Zoo Prices*:

(At your home or alternative location in San Antonio)

Prices for San Antonio, TX ONLY /inside of Loop 1604

( call for out of town pricing.)

1 hour of Petting Zoo (unlimited # children) = $180

For Each Additional Hour, add $90

Combined  One Pony and Petting Zoo - $255 for 1 hr. $295 for 1.5 hrs

or 2 hrs = $375

Combined Two Ponies and Petting Zoo - $275 for one hour

Combined Two Ponies and PETTING ZOO= $320 for "1-1/2 hours!"

or 2 hours = $395

For Each Additional Hour, add $165... Each additional pony $50

We also offer some of our animals for sale, at various times.  If you are searching for that 'Perfect Pet' or a good 'Riding Horse or Pony,' please contact me to discuss what we have available for sale!  At certain times we offer the farm animals for sale as well, including chicks, mini donkeys, bunnies, bottle baby lambs,goats and mini teacup piglets!. 






Don't forget to check the weather for your Party date!!!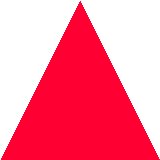 Please wait while all pictures upload!

Pictures will change automatically, once uploaded!