Pony Ride Prices:*  WE TRAVEL.

(At your home or alternative location, only**)

Prices for inside Loop 1604 in San Antonio, TX ONLY  (Call for out-of-town pricing.)

2 Ponies for 1 hour = $180  (Each additional hour adds $130)

Ponies  come dressed up w/ bows in their manes and tails for girls party or bandana's for a boy's party. We will try to accomodate the color pony you choose.

We  pick the size of ponies according to the weight of the children when you call...we can even bring a horse so everyone can ride!!! 

Additional ponies available upon request.  Ea. add. pony is $50 per pony per hour.

*Discounts given for combining Pony Rides and Petting Zoo-  Please Click on Petting Zoo for additional information of PONYRIDE/ PETTING ZOO PACKAGES!

Moonwalks $85

Snowcone-Popcorn --$60 each  HAYRIDES- call for pricing


All sizes of PONIES ( mini, shetland, welsh) and HORSES are available for your party.  We don't have a weight limit!

EVEN ADULTS CAN RIDE!

CALL NOW TO RESERVE!

210-887-6406





It should never hurt to be a child!.


Please wait while pictures upload!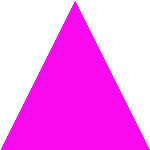 Pictures will change automatically, once they are all uploaded!

ALL MACHINES/ CONCESSIONS ARE PRICED FOR SAN ANTONIO.  PLEASE CALL FOR QUOTE OUTSIDE OF THIS AREA.  WE DO NOT MANN THE MACHINES.  PRICE IS FOR DELIVERY ONLY.